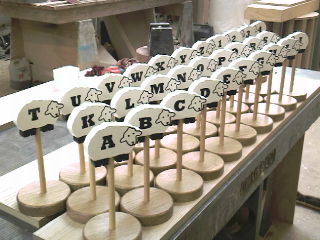 Table Numbers for the Shepherd and Flock Public House.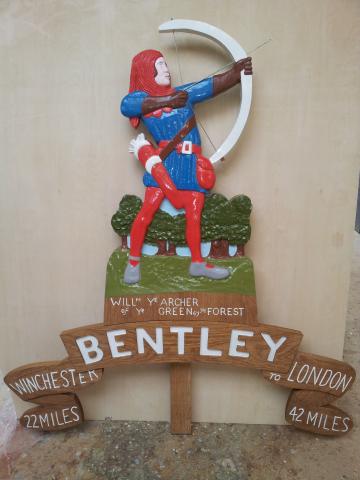 Bentley Archer Carved in Oak and painted to match original.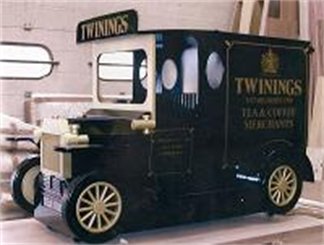 Replica Twinings Van built to house a Tea Station used in airports, etc.
Stands to house virtual mannequins used in airports.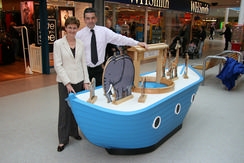 Noahs Ark Wishing Well to collect money for local Charities.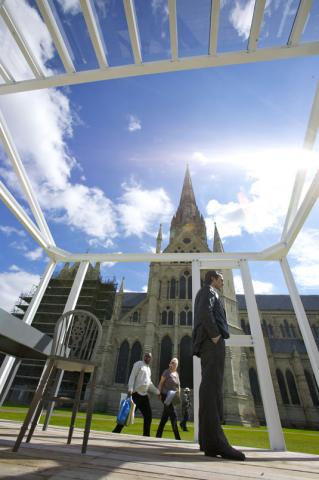 Replica Battle Tank used to house simulators/computer technology for training & Exhibitions.
Oversize Chair made for artist Sean Henry displayed outside Salisbury Cathedral